TESTIMONIALS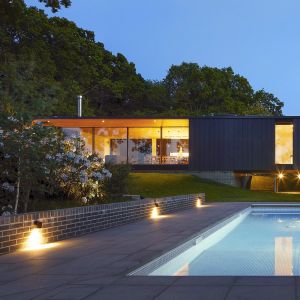 STRÖM ARCHITECTS
"The Awards entry process is always a really nice opportunity to remind ourselves of the success of a project in terms of how it met the brief, and delighted the clients. At the end of projects we can too easily get bogged-down in contract administration and snagging etc, so it's nice to focus on the more positive benefits that a finished house brings to its inhabitants.
The win for us a was a great mood-booster amidst the difficulties of the pandemic and remote-working. It reminded us of what we've achieved as a team, and that even when we're not all in the office together we're still a close-knit group."
Small House of the year - WINNER
OB ARCHITECTURE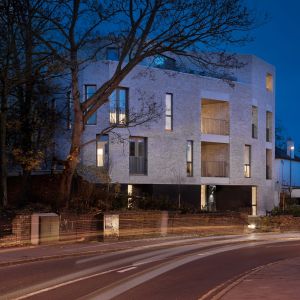 OB ARCHITECTURE
"Greyfort House being shortlisted for and winning 'apartment development of the year' validated the concept-led design approach of OB Architecture.
Not only did our success at the British Home Awards create motivation for future successes within the studio, but it also improved our profile with both existing and future partners and clients."
Apartment Development of the year - WINNER
GRUFF ARCHITECTS
GRUFF ARCHITECTS

Little Donyland is a semi detached neo-Georgian house on the Dulwich Estate. Built in the 1930's the original interior layout never presented the same grandeur or precision that the exterior displays. A series of badly planned spaces meant a dark interior with long corridors and little views of the surrounding garden.
Our challenge was to unlock the potential of the internal space as well as integrate the modern extension to create a house that felt integrated. We stripped the house back and relocated the main staircase and circulation to a central location creating new connections between rooms and original feature windows to be celebrated. The new layout creates compositional views that go across rooms, always leading through light filled spaces and beyond to views of the garden.

In collaboration with the client we established a style that was based loosely on a traditional feel but had modern elements throughout, this was to ensure that the original house and the new extension would feel integrated as a whole the mix of traditional and modern details and materials along with the chosen colour palette successfully tie the house together internally whilst relating to the brick exterior and context of the site surrounded on all sides by the garden.

Client: Katie Frade