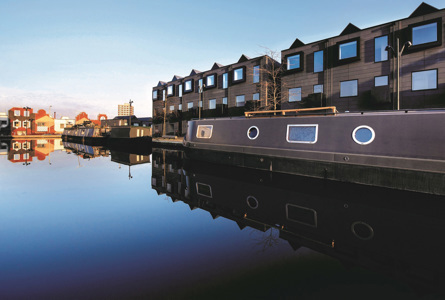 ---
House by Urban Splash
---
"New Islington is one of Manchester's most exciting new neighbourhoods – a place which has been successfully regenerated from one of the city's most unloved and antisocial areas, to somewhere brimming with people living, working and playing there.
This residential-led community is an exceptional place – not only somewhere in which people want to live, but also root themselves and their families. Today, it is one of Manchester's coolest communities, with the Sunday Times citing it as one of the UK's ten best places to live.
In early 2020, when the Covid-19 pandemic hit, the team applied innovation and quick thinking to help adapt the sales process, ensuring customers could continue to view properties at New Islington during lockdown, and by spring 2020 the team had swiftly explored and launched a new way for customers to view homes. A series of virtual desktop videos and a 360-degree CGI experience of new homes were launched – allowing customers to view properties from their tablet or mobile phone.
In addition to this, with more people now working from home than previously, the homes at New Islington provide versatility in space that is needed right now. The customisable layouts have been designed to appeal to the increasing number of families moving to the area, with open plan layouts aimed at catering for those with children, showing the flexibility of homes which can accommodate everyone working, socialising, exercising and living at home."