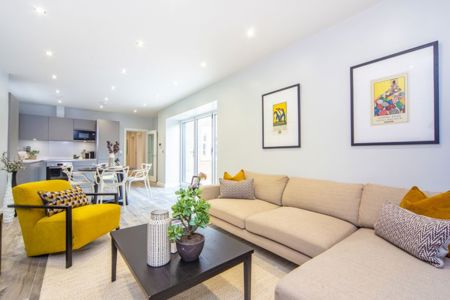 ---
THE OLD BANK
CLEARVIEW DEVELOPMENTS
---
The project is the result of Clearview Developments' hard work, a boutique builder-developer with in-house construction arm and specialist interest in rejuvenating dilapidated buildings.
Before its transformation, The Old Bank stood empty for over 12 years and was deemed 'too difficult of a project' by other developers. This was due to the structural challenges, which required the penetration of 1,500 inches thick walls of the subjacent vault chambers. In addition, the team had to reconfigure the entire structure of the building, essentially inserting a new skeleton for the existing building to make it fit for residential loads and purpose.
Despite the construction hurdles, Clearview Developments' hard work paid off and the end product attracted a storm of viewings, driven by a high demand for rental homes in the area. The Old Bank was fully occupied within 3 weeks of the January 2020 launch.
With Tunbridge Wells attracting a broad target audience, it was crucial to create an interior design that appeals to different types of residents but also respects the property's history. To ensure that the project features true innovation in design and delivery, Clearview made use of its extensive industry contacts to source high-end materials and finishes. The interior of all apartments now oozes modern convenience.